Room Vacancy - South East
Tenants
Other Tenants:2
Age of Tenants: 56-70
Gender of Tenants: Male
Age of Applicants: 50+
Description
Where is this house located
Located near the centre of Mt Gambier
In quiet, residential area on a easily accessible road
Close to shops, parks and community facilities
About this House
Single story, no stairs, accessible shower, ambulant toilet
Large backyard and undercover outdoor area - including a vegetable patch
Modern, clean and spacious facilities with an abundance of natural light
Central heating/cooling, gas cooker, dishwasher and internet available
About the Vacant Room
Spacious room with built in wardrobe for clothes storage
Great natural light with views into the garden
Shared bathroom
Current Tenants (2)
Male in his early 60s, male in his late 60s

Whilst at home they enjoy watching TV, cooking and gardening
Both tenants like getting out the house and going for walks on the many close by walking trails
Both tenants like going for drives and sightseeing around Mt Gambier
Things you need to know
Supports while staying in the house provided by Community Living Australia
House will be shared with other individuals
Floor Plan
Room Vacancy (2 available) - Murraylands
Tenants
Other Tenants: 1
Age of Tenants:18 - 25
Gender of Tenants: Male
Age of Applicants: 18 - 25 (male or female)
Description
Please go to the Housing Hub listing for full property and advertisement details. If you are interested in the property contact the SDA provider via the Housing Hub listing.
Where is this house located
Located near the centre of Murray Bridge
Only 156m to Murray Bridge Green Shopping Centre
Under 1km to the nearest hospital and medical practice
Current Tenant
Male aged 18-25

Enjoys playing sports, such as cricket, and watching sports on TV
Likes to play video games, watch movies and listen music
Is easy going and gets on well with anybody
Things you need to know
Eligible applicants will have Supported Independent Living (SIL) funding in their NDIS plan and be approved for Specialist Disability Accommodation (SDA).
SDA provider for the property is Access 2 Place with
Supports while staying in the house provided by Community Living Australia
If you are interested in this property please refer to the Housing Hub website and contact the SDA provider for more details
Floor Plan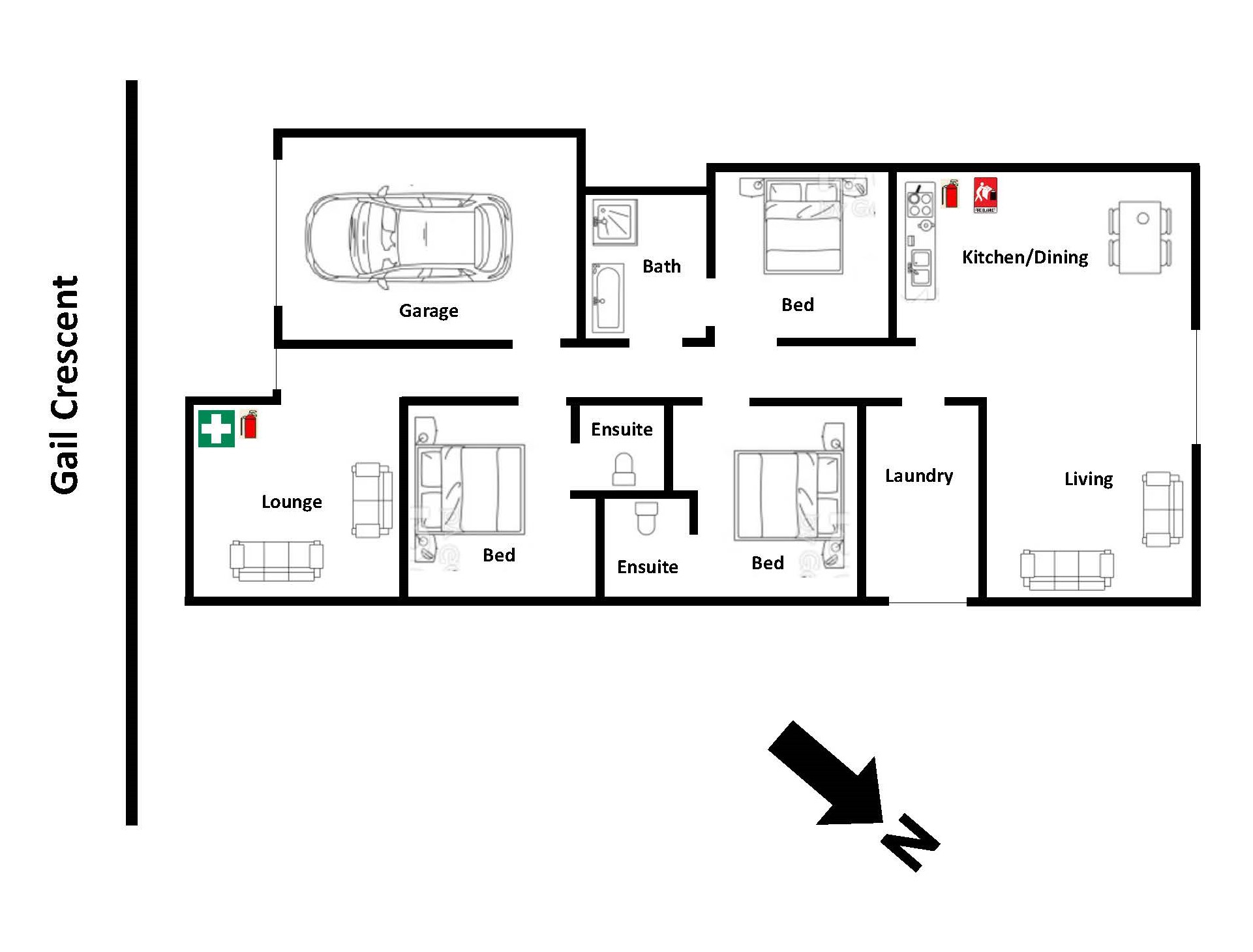 Register your Interest - Be added to our vacancy waiting list!
If you're interested in our housing vacancies, apply using our online application form via the link below and we will get in contact with you to discuss. If there are no vacancies that suit you at this time you can be added to our waiting list to be notified of new openings, register below.

Get Involved
Find out more about joining us in helping South Australians achieve their goals.
Support us
Get in Touch
If you have any other questions, comments or feedback, we'd love to hear from you.
Contact us