Your NDIS start date
---
The NDIS has started and is being rolled out nationwide. The NDIS will be operating for all age groups within South Australia by July 2018. The table, graphic and NDIS Quick Fact video below explain when the various age groups and regions will start to operate under the NDIS.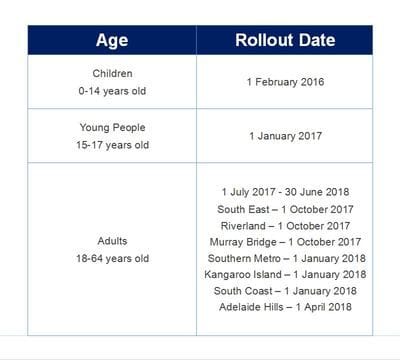 ---
NDIS Rollout Dates Graphic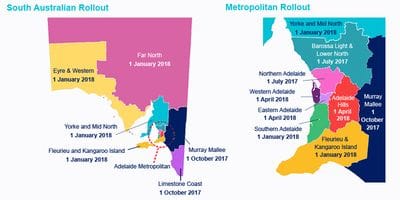 ---
NDIS Quick Fact 2: Rollout Dates Across SA
To watch more of our NDIS Quick Fact videos - visit our YouTube Channel or our NDIS Quick Fact Webpage.
The NDIS website has more details on metro and regional rollout dates.