Grace's Story
Grace Lehman-Oomens, Online and Social Media Officer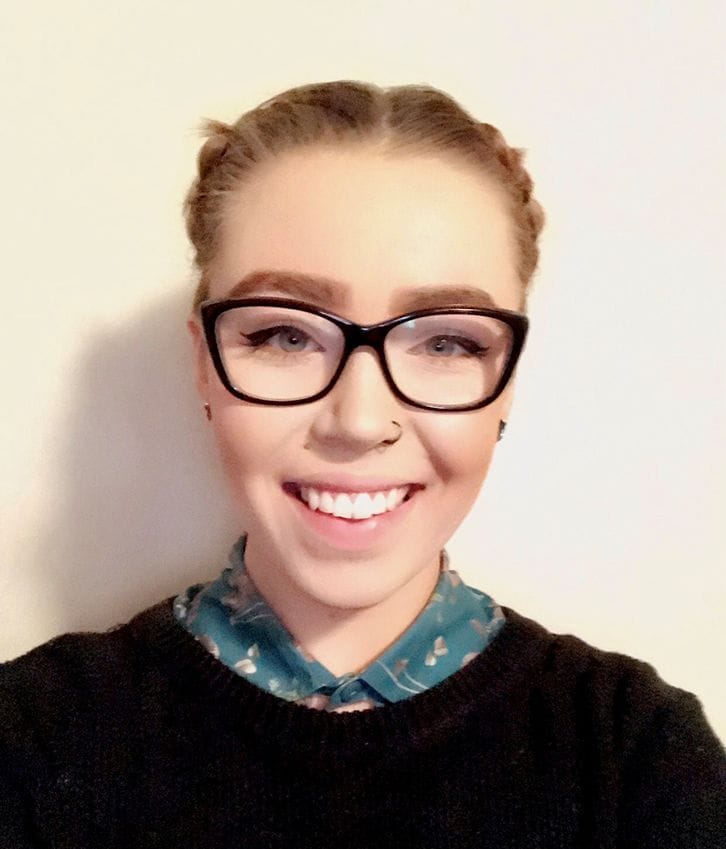 I joined Community Living Australia at the end of March 2016 as part of the Reception & Administration team, however my current role is Online & Social Media Officer, as part of the Marketing team.
I have been interested in working in the Disability sector since high-school, and I was initially attracted to Community Living Australia as I had heard from a number of people that the organisation's values and nurturing treatment of its employees make it a great place to work. I had just completed Year 12 and was looking for full-time work that would give me the experience of working in an office, while also aligning with my goals for the future.
Community Living Australia has definitely provided me with the opportunities to progress my career path. I was initially hired as an Administration Assistant, a role that provides support to the Administration team. However, I soon moved into a Reception & Administration Officer role, which gave me greater responsibility within the office and allowed me to continue learning about the Administration team within a more complex role. Within the Administration team, I had many opportunities to train new members to the team and to take on short term projects that supported other departments within both the Business and Client Services sectors of the organisation.
About 6 months into my time at Community Living Australia I applied for the newly created position of Online and Social Media Officer within the Marketing Team. Despite having minimal professional experience and no tertiary qualifications I was successful in my application. Gaining this role was a huge confidence boost for me, and proved that the organisation is willing to take on less-experienced candidates if they have shown themselves to be a good fit with the organisation and have great potential. Community Living Australia has supported me within my new role to become more qualified, by providing me with a permanent-part-time position and supporting me to study a Diploma of Social Media Marketing with Open Colleges. It means a lot to me that the organisation recognised my desire to study at a tertiary level, and is willing to support me to achieve this goal.
Working at Community Living Australia is extremely rewarding. I feel very lucky to know that my work supports an organisation that gives people with disability the opportunity to live the best life possible.
As a member of the Marketing, and, greater, the Business Services team, to me Community Living Australia means an exciting and ever-growing workplace that nurtures and supports its employees to reach their potential and be the best versions of themselves.
There are many benefits to working for Community Living Australia and within the Disability sector. For me, what I value most is the amazing opportunities I have to meet and connect with people living with disability on a regular basis. Another great benefit of working for the organisation is the flexible working schedule I have been provided with in order to successfully progress and complete my Diploma.
I would recommend working at Community Living Australia to anyone, particularly people within my age group. The organisation provides the opportunity to experience an exciting and fast-paced environment, while also providing continual support and opportunities for growth to its employees. I believe the Disability sector is one of the most rewarding career paths, and would highly recommend that anyone wanting experience working in an office and working with a range of different people, apply to work at Community Living Australia.