Shaun's Story
Shaun Livingston, Team Leader South East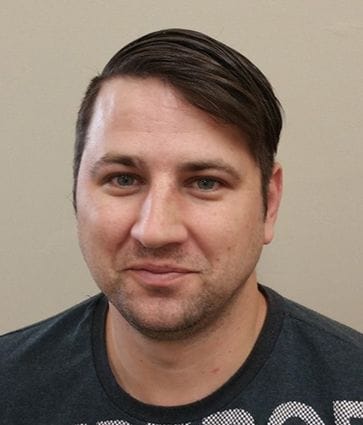 Since joining Community Living Australia in June 2016, I have felt welcomed and comfortable in my role. I was initially attracted to working in disability services as I felt it would be a good opportunity to utilise and develop my pre-existing skills, and the thought of using these skills to improve the lives of others was an added bonus for me.
I love coming into work each day and supporting our clients to be the best they can be, the friendships and rapport I have built with clients and staff has been the most rewarding part of the job.
The trusted position that I have earned in our clients' lives is something I would never trade, and I love supporting them to achieve their goals and live as independently as possible.
Community Living Australia is great to its employees, they are continually offering us the training opportunities and tools that we need to do our jobs at the absolute highest standard. Community Living Australia has a strong focus, not only on supporting our clients, but also encouraging them to become more independent and engaged with their communities.
I have experienced many benefits during my work with Community Living Australia, and there is no better feeling than knowing the work I do really makes a positive difference in the lives of others. Witnessing the many successes of our clients and knowing that I have been a part of those successes makes me proud to come to work each day. I also feel that the various training opportunities have supported me to develop my values and grow my skills both in and out of the workplace.
I would recommend working for Community Living Australia, the collective team have an abundance of knowledge to share and it feels great to have everyone working towards the common goal of supporting our clients, and staff, to be their best.