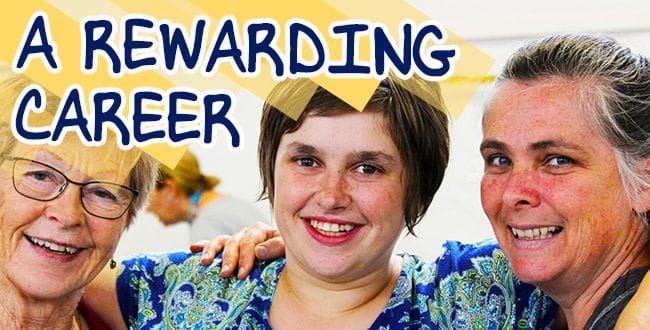 Professional Development
Here at Community Living Australia we place a high priority on professional development and continuous skill and knowledge improvement. We understand that training is an important element of building a career and progressing professionally within an organisation.
We offer an extensive range of internal and external training including professional development opportunities to our staff to increase their abilities, knowledge and ensure they stay up-to-date with industry best practice.
---
Enhancing your Career with Community Living Australia
Community Living Australia provides career pathways for employees. Whenever possible, we support employees through enhanced training opportunities, in order to increase skills and provide opportunities for career development within the organisation.
---
---
Hear from some of our employees who have progressed their careers at Community Living Australia:
These are just a few of the many examples of employees within our organisation who have worked across various departments and services to achieve rewarding career progression.
---